El Paso is located in the state of Texas and situated on the Rio Grande on the U.S.-Mexico border and lies opposite Ciudad Juárez, Chihuahua.

The city is at 3750 feet above sea level. The mountain peaks in El Paso reach 7200 feet above sea level. The Franklin Mountains extend into El Paso from the north and nearly divide the city into two sections.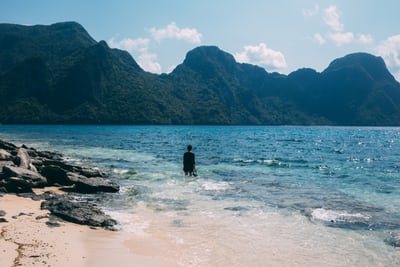 El Paso is located in the Chihuahuan Desert of extreme western Texas, along the Rio Grande River. It adjoins both the state of New Mexico and the country of Mexico with the Franklin Mountains, the southern tip of the Rockies, slicing El Paso nearly in two.

With its classic Western geography, and because it shares an international border with Ciudad Juarez, Mexico's rich culture pervades everything in El Paso, from its art and architecture to its celebrations and cuisine. El Paso's area is 248 square miles, making it the fourth largest city in Texas, and 22nd in size in the United States. It is the nation's third fastest growing metropolitan areas. El Paso is midway between Los Angeles and Houston.

Shielded by mountains on three sides, the dual cities of El Paso in the US and Juárez, on the Mexican side, are rewarded with more than 200 days clear days of sunshine annually and a dry climate, making it possible to enjoy most outdoor activities year-round.

Visitors can sample some of the best Tex-Mex cuisine in the state of Texas and go bargain-shopping in Juárez, Mexico, just across the river. There are many historical and unique sites to be seen from the unusual Bhutanese-style architecture of the University of Texas at El Paso to the three Spanish colonial missions of Yselta, Socorro and San Elizario.

The Adventure Zone is one of El Paso's largest and finest family oriented arcade experiences. It features a game zone with virtual reality simulator games, a speed zone with go-karts, and a bumper zone for a water themed play. For roller coaster fans, Western Playland Amusement Park has rides for kids of all ages. Roller coasters, water slides, trains, rides, go-carts and more in a well maintained and exceptionally clean park. This is a great place to let the kids unwind after long stretches of time in the car! How about a day at the zoo? The El Paso Zoo is home to over 175 species of animals, including many endangered species, in 18 acres of natural habitat exhibits. The zoo focuses on animals of the Americas and Asia.
For just enjoying the scenery, be sure to take a ride along "Scenic Drive". Visitors can see all of El Paso and Juarez, plus some of New Mexico. From downtown, take Stanton St. north, then go right on Rim Road. Another nice trip by car is "The Mission Trail". Located just 15 minutes east of downtown El Paso, the Mission Trail is rich in history dating back 400 years. Visitors can see three active missions, plus numerous other historic sites. A variety of local shopping and dining establishments are also nearby.

Of national fame is the University of Texas El Paso. This renowned University is home to the annual Sun Bowl held on New Year's Eve. The school opened in 1914 as the Texas School of Mining and Metalurgy. The buildings were designed to resemble those seen in the city of Lhasa in the Himalayas.

El Paso is in many ways represents the authentic Southwest, standing in contrast to the wealth and glitz of Santa Fe or Tucson. El Paso is unpolished, undiluted, and honest. El Paso and Ciudad Juárez each represent their country's largest border city. The local culture, a fusion of Mexican and American traditions, is unique in comparison to the way of life in eastern Texas.

Vacationers should be sure to allow enough time to see it all: exploring, just wandering downtown, enjoying a Tex-Mex meal, or whatever the particular interest. By spending time in El Paso, the visitor is bound to gain a better understanding of what a border town is all about.
Search for your Hotel
Choose your lodging below
Select your Accommodations below.
Hotel Reservations by hotelroomdirectory.com © Copyright 2006
Best Value Hotel Rooms