The City of Austin is the capital of the U.S. state of Texas. Austin the fourth-largest city in Texas and the 16th largest in the United States.

Austin is situated on the Colorado River, with three man-made lakes wholly within the city limits: Town Lake, Lake Austin, and Lake Walter E. Long. Additionally, the foot of Lake Travis, including Mansfield Dam, is located within the city's limits.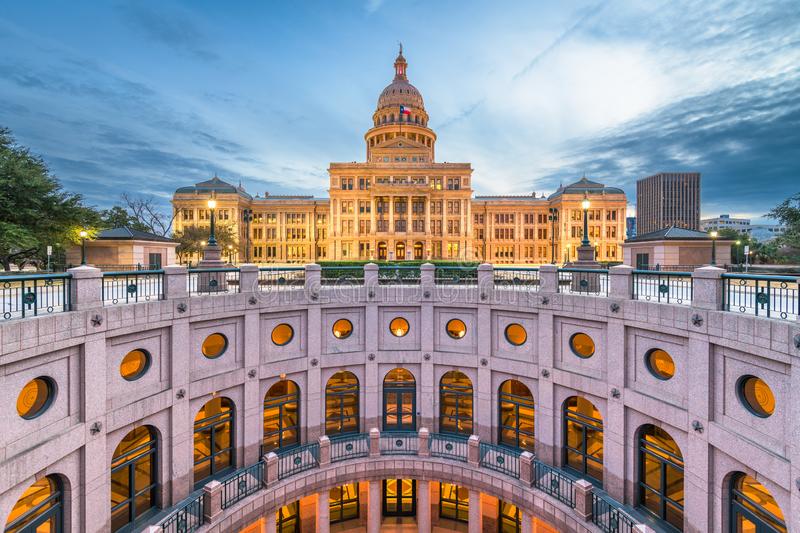 Rolling hills, a chain of lakes 150 miles long, 300 days of sunshine, and acres of parks all add up to an ideal setting for vacation enjoyment. Austin and the surrounding Texas Hill Country offer hiking and bike trails, swimming, and golf. In addition, there is ballooning, bird watching, canoeing, excellent bass fishing, rock climbing, sailing, scuba diving, spelunking, and tennis.

The 'Live Music Capital of the World' as Austin is sometimes known, is situated in south-central Texas and stretches for 218 square miles. A vibrant and modern city, Austin was named after Stephen F. Austin, the "Father of Texas," and was founded in 1838. With good transport links to other parts of Texas and close proximity to the Mexican border, Austin is a popular city for business and one of the most thriving commercial areas in the southern United States.

A good place to begin a visit to Austin is downtown, where the pink granite Texas State Capitol, built in 1888, is the most visible structure. The Colorado River, which slices through Austin, was once an unpredictable waterway, but has been tamed into a series of picturesque lakes, including two within the city limits. 22 mile long Lake Austin, which lies in the western part of the city, flows into Town Lake, a narrow stretch of water that travels for 5 miles through the center of downtown.

Since the 1960s, this laid-back and progressive city has been a haven for artists, musicians and writers. Many visitors come specifically for the music. Local musicians are known for their innovative re-workings of Texas' country, folk and R&B heritage, use Austin's enthusiastic environment as a springboard to national recognition.

The grand University of Texas, one of the largest universities in the United States, flanks the capitol's north end. Austin has its own professional symphony, ballet and opera companies; dozens of theaters which combine old favorites with ground-breaking new drama; dance companies, vocal ensembles, and orchestras. Art museums, galleries and beautiful gardens of sculptures further enhance the rich cultural mix.

In recent years the entertainment industry has discovered this big city with a small-town atmosphere, and it's not uncommon to see film crews blocking off an oak-lined street.
High-tech industries have also migrated to the Austin area, making it Texas's answer to Silicon Valley. Yet, for all the changes that have occurred in the capital city, Austin is still very much a town whose roots are buried in the past; a past the city is proud to preserve and show off to visitors.

Capital Metro is the city's public bus network, with a solid system of efficient and inexpensive neighborhood, express and downtown routes. The latter, known as 'Dillos (short for Armadillo Express), are free.

The Texas Steam Train Association runs several tours aboard the Hill Country Flyer steam train into and around Texas Hill Country. The train makes short half hour trips as well as a 30 mile circuit on weekends March through December.

Austin operates a free Yellow Bike Program, which repairs old bicycles, paints them yellow and makes them available free for public use. When you see a yellow bike you can pick it up, ride where you are going and leave it there for the next rider. There are about 150 yellow bikes at present and more are added all the time.

The winning combination of high tech industry, light manufacturing, and abundant cultural resources has given Austin the reputation of being one of the southwest's most livable cities. It is also one of the most visited and loved vacation sites.
Search for your Hotel
Choose your lodging below
Select your Accommodations below.
Hotel Reservations by hotelroomdirectory.com © Copyright 2006
Best Value Hotel Rooms