Arlington, Texas is a city in Tarrant County, Texas within the Dallas-Fort Worth-Arlington metropolitan area. The city also completely surrounds the smaller communities of Dalworthington Gardens and Pantego, Texas.

Arlington location: 17 miles from Fort Worth and Dallas and 5 miles from the Dallas/Fort Worth International Airport.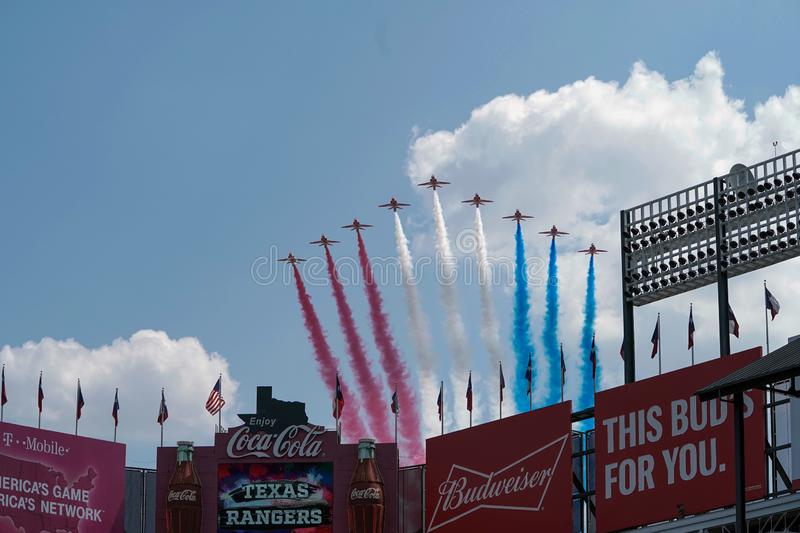 Arlington, conveniently nestled between the cities of Dallas and Fort Worth, is a town where a cowboy still stops and tips his hat to a stranger. It is a town filled with history; yet it is vibrant in a modern way. Whether you enjoy the outdoors, a museum, fine restaurants, or a screaming thrill ride, Arlington has it. Every season of the year is a good time to visit.

Growing out of the westward expansion of the Old West, and following the wars with Native Americans on the new frontier, the city began to thrive and has continued to do so to this day. Arlington was incorporated in 1884, one year after its first newspaper was established. In 1895, Arlington College opened, eventually becoming a military academy, and ultimately part of the University of Texas system. It is now known as the University of Texas at Arlington.

In the 1950s and 1960s the face and fortunes of Arlington would change forever with the vision of a young man who served as Mayor for twenty-six years. Having watched Disneyland in California take root, he had a vision. The result of his vision was that in 1961, the original Six Flags Over Texas was opened to the public. This stellar attraction now draws over 3 million visitors a year and remains the biggest family theme park in the central states and the southwest. Furthermore, the attraction continues to grow year after year. It now includes the ever-popular Hurricane Harbor, providing children and adults with a summertime water bonanza.

Sports fans: get ready for some rip-roaring entertainment! Arlington is home to the Texas Rangers major league baseball team and Americaís Team, the Dallas Cowboys, are close by. If children are included in your plans, they wonít feel left out. Of course there is no doubt that Six Flags Over Texas will be a must for them, so get ready for the thrills and spills. If baseball is of interest, be sure to include the Ballpark Tours & Legends of the Game Museum. A fascinating place to visit is the American Airlines C.R. Smith Museum. Located near the Dallas Fort Worth Airport, you can see an actual restored DC-3 and a flight simulator. Take time to relax, and visit Lake Arlington. With over 2250 acres, it affords a great opportunity to commune with nature.
With temperatures rarely below freezing, winter is a time for outdoor activities. Why not experience the thrill of a pre-game tailgate party or just take a brisk walk on a clear sunny day? Spring brings with it average temperatures in the 50ís and 60ís, making it the perfect time to enjoy virtually any outdoor activity. On those rare days with precipitation, take in a little shopping or enjoy some of the area's diverse museums. If you are lucky enough to be visiting in the summer, a popular trip is to Six Flags or Hurricane Harbor for a truly revitalizing experience. No matter how many times you visit, you will leave Arlington wanting to come back time and again.

So much to do and so little time to do it, as the saying goes. This definitely applies to Arlington. No matter what your favorite western vacation activity, Arlington has it for you, and with true Texas hospitality to boot!
Search for your Hotel
Choose your lodging below
Select your Accommodations below.
Hotel Reservations by hotelroomdirectory.com © Copyright 2006
Best Value Hotel Rooms