Pigeon Forge, Tennessee is a city located in Sevier County, Tennessee.

Pigeon Forge is located near the Great Smoky Mountains National Park. U.S. 441 is the major highway through town, connecting to Interstate 40 in Sevierville to the northwest, and going past Gatlinburg through the park and to Cherokee, North Carolina to the southeast.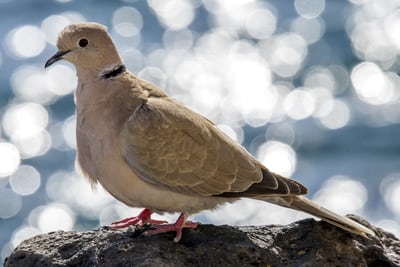 Pigeon Forge, just north of Gatlinburg, Tennessee is home to Dollywood, the theme park owned by entertainer Dolly Parton, who hails from Sevierville. Dollywood lies at the heart of a Pigeon Forge family vacation. It is one of the South's favorite entertainment parks and is filled with rides, a water park, live entertainment, a bald-eagle sanctuary, a replica of Dolly's childhood home, mountain craft demonstrations and other attractions that showcase life in the Smoky Mountains.

This East Tennessee town is also home to several other live-music theaters in addition to those at Dollywood. These venues are modeled on the Branson, Missouri theaters and play host to musical revues, variety shows and performances by headliners such as Louise Mandrell. Dixie Stampede, also owned by Parton, is an elaborate dinner show with rodeo acts, musical performers and trained animals. A myriad of other family-oriented attractions can be found in town: waterslides, bumper boats, and go-kart tracks, to name a few. There are also 200 outlet shops in Pigeon Forge. Special events take place throughout the year.

For a fun family vacation spot, check out the more than 40 attractions that are located along the city's Parkway. From miniature golf, go-carts and bumper boats to water rides, laser games and even an indoor skydiving simulator, you can rest assured that your family won't run out of things to do.

History is fun on a Pigeon Forge family vacation with entertaining and educational exhibits on display at Carbo's Police Museum, Dinosaur Walk Museum, Elvis Museum, Veterans Memorial Museum and the Smoky Mountain Car Museum.

All in all, Pigeon Forge is one of the best family vacation spots around. The city's theaters present all styles of music, high-energy dancing and magical illusions. You'll see amazing horsemanship, racing ostriches, mind-reading-pigs, fire-eaters, jugglers even the man billed as the best Elvis impersonator this side of Graceland! In Pigeon Forge, the theaters are dedicated to presenting wholesome family entertainment.
Two other Dollywood productions deserve mention. From a turbo twister speed slide to a lazy river float trip, there's splash-filled fun for everyone at Dollywood's Splash Country. Dolly Parton's 118-acre theme park, Dollywood, offers attractions, crafts, fun rides, and special events and traditions that are sure to please all generations and age groups. Much of the entertainment and many of the events continue throughout the winter months.

Just to the South of Pigeon Forge, visitors can experience the wonderful city of Gatlinburg. Gatlinburg is a mountain village nestled as is Pigeon Forge, in the Great Smoky Mountains. North of Pigeon Forge is the city of Sevierville, Dolly Partonís hometown. These historic towns of the Smoky Mountain area are full of fun and exciting experiences for the entire family.
Search for your Hotel
Choose your lodging below
Select your Accommodations below.
Hotel Reservations by hotelroomdirectory.com © Copyright 2006
Best Value Hotel Rooms