Columbia, South Carolina is the capital and largest city of the U.S. state of South Carolina. Columbia is centrally located to the rest of the state.

Autumn, winter and spring are mild, with occasional winter nights below freezing but rarely extended cold. The city is at its most beautiful in the spring when masses of azaleas and other spring flowers bloom. Summers can be very hot.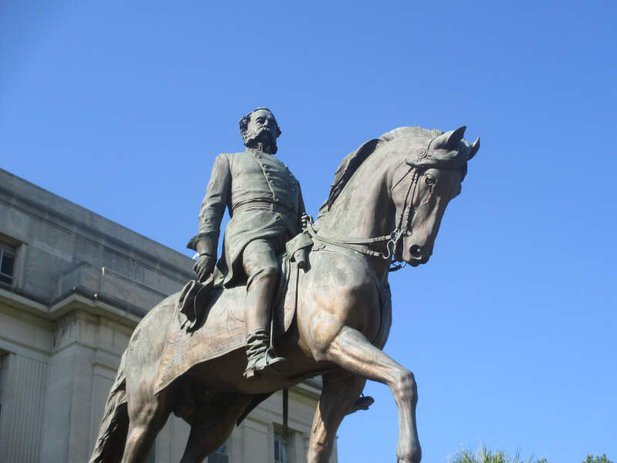 The Columbia Metropolitan Area is home to over 200 years of history as well as to Lake Murray, the University of South Carolina, Riverbanks Zoo, the South Carolina State government buildings, numerous festivals and recreational opportunities, and Ft. Jackson, the USA's largest basic training installation. Columbia sprawls scenically across county lines and riverbanks.

Columbia is the capital of South Carolina and was the first city in America named for Christopher Columbus. The city was founded March 26, 1786, as the center of government, education, and commerce in the Palmetto State.

From a distance, Columbia appears to be full of government buildings and financial institutions, but upon closer inspection, one is able to discern her charming personality. Take a leisurely walk along one of the many trails in Sesquicentennial State Park, test your batting skills or ride a go- cart at Frankie's Fun Park. Make sure to drive around, not through, "Tunnelvison", the photo-realist mural on the wall of the Federal Land Bank Building at Taylor and Marion Streets which re-creates a tunnel so vivid that it appears to be the real thing.

You'll find the State Capitol Building and numerous state agencies clustered downtown along Blanding, Pendleton, Main Street and Gervais Street. Gervais Street continues into the grounds of the University of South Carolina whose Gamecocks account for much of the football season traffic in this tailgating city. The Capital City Bombers, a minor-league affiliate of the New York Mets, play baseball at Capital City Park. From there, it's only a few minutes walk to either the campus or the Capitol Building.

There are two museums on the University campus: The McKissick Museum of the University of South Carolina, which has a fine collection of gemstones and antique silver, and the South Carolina Confederate Relic Room and Museum, which contains military artifacts from the Civil War and other periods. If you stroll downtown along Gervais Street, you'll find the streets lined with antique and decorative arts stores. The area has developed into a dining and entertainment center: a perfect place to end a long day.
The South Carolina State Museum, housed in a former textile mill, has four floors of art, history, natural history, science and technology. The Columbia Museum of Art is worth a visit for its superior collection of Renaissance and baroque paintings. Take young ones to the museum's children's gallery, and check to see if there are any weekend programs at the connecting Gibbes Planetarium. The Mann-Simons Cottage Museum of African-American Culture preserves the home of Celia Mann, a slave who purchased her freedom in the mid 1800s and then walked from Charleston to Columbia to start her new life.

Riverbanks Zoo is home to more than 2,000 animals in settings encompassing African plains, a reptile house, a birdhouse and a farm area. There is even a coral reef! The Riverbank experience is enhanced for animal lovers because there are no cages or bars, and the animals dwell in environments as close as possible to their natural habitats.

For a breath of fresh air, stroll through Riverfront Park along a canal that dates to the 1820s. You can also tour the original hydroelectric plant used by the city in the 1890s.

Visitors with an extra day and an interest in amusement parks may want to drive to Fort Mill, about 70 miles north of Columbia, to spend the day at the theme park Carowinds. All in all, Columbia's a best-of-both-worlds city: one which you may visit for a business trip, but return home with fond memories, great photographs, and plans to return with the family for a holiday.
Search for your Hotel
Choose your lodging below
Select your Accommodations below.
Hotel Reservations by hotelroomdirectory.com © Copyright 2006
Best Value Hotel Rooms