Springfield, Missouri is the third largest city in Missouri. Springfield is served by Interstate 44 which connects it with St. Louis and Tulsa, Oklahoma. U.S. Highway 60, U.S. Highway 65, and U.S. Highway 160 pass through the city, and formerly U.S. Highway 66 and U.S. Highway 166 also passed through the city.

The community is in the Central Standard time zone.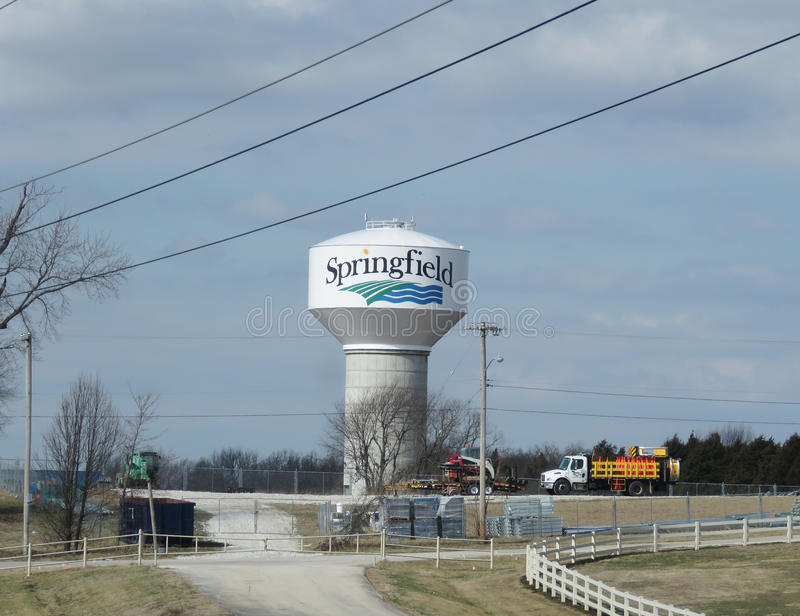 It's no wonder so many visitors come to visit Springfield by car, as it is recognized as the point of origin of the famous Route 66. In 1938, Route 66 became the first completely paved transcontinental highway in America, a highway that finally stretched from the Great Lakes to the Pacific Coast. The red booths and gleaming chrome of the mom-and-pop diners, the stone cottages of tourist courts and the now-silent "all service" gas stations stood by to assist as America fall in love with the automobile.

Today, the city is conveniently located in the southwestern section of Missouri along Interstate 44 just a short drive from the world-renowned tourist destination of Branson. Springfield is Missouri's third largest city and is within a 500-mile radius of nearly 50 percent of the U.S. population. Located in one of the country's most scenic regions, Springfield and the Ozarks offer fabulous entertainment, great attractions, and wonderful shopping.

Visitors to Springfield, Missouri, enjoy a world of great attractions, comfortable lodging and an array of delectable dining. The area offers spectacular entertainment, events and cultural endeavors. As a well-rounded city, Springfield supports a thriving arts community that features a symphony and ballet, opera, art museum and more.

Summer in Springfield bustles with activities. With average temperatures in the mid-70's F it's the time of year when Springfieldians flock to the annual Firefall Independence Day celebration featuring a glorious fireworks display choreographed to the music of the Springfield Symphony.

Other traditions include the Ozark Empire Fair and Cider Days on historic Walnut Street. These enormously popular events capture the community's big-hearted, old-fashioned sense of friendliness and fun. Springfield's hometown hospitality also shines at the holiday season with the Festival of Lights and First Night, the city's New Year's Eve party. And the fun doesn't stop there. Visitors can enjoy a brat and baseball game at Hammons Field or explore Wonders of Wildlife Zooquarium.
With a wide array of things to see and do, Springfield attractions offer a window to the world. A unique attraction is the Library Station. It's a public library like no other in the country. Walk into the spacious lobby of the Library Station, the "planes, trains & automobiles" theme of the 36,000-sq-ft facility will become immediately apparent. Look down and see Rt. 66 traced on the floor, from Chicago to Los Angeles, California, with Springfield, MO, the city where the decision was made to use the number "66,"highlighted. There are antique bicycles on the walls, transportation memorabilia & great old pictures of local folk standing near vintage buses, trains & other forms of transportation. Enter the children's department through a replica of a covered bridge. It's an entire day for the family.

For a touch of sightseeing during a leisurely stroll, be sure to visit the Jefferson Avenue Footbridge. At 562 feet end-to-end, the 100 year old Jefferson Avenue Footbridge is one of few still used by pedestrians. Recently restored, train watching continues 24-7 on 13 sets of tracks just below. Double decker buses glide by dramatically, just inches below. The bridge is spectacular under its lights at night. Locals refer to it as Springfield's largest public art sculpture.

Of course, world-famous Branson is close by with some of the finest entertainment available. When traveling with children, visitors often enjoy spending a day at nearby White Water or Silver Dollar City. There are so many sights to see and things to do that it is difficult to fit everything into one trip. It's one of the many reasons visitors come back time and again to this welcoming Missouri city.
Search for your Hotel
Choose your lodging below
Select your Accommodations below.
Hotel Reservations by hotelroomdirectory.com © Copyright 2006
Best Value Hotel Rooms