,b>Mexico City, Mexico is the capital and largest city of the nation of Mexico.

Mexico City is one of the largest cities in the world and is classed as a megalopolis as it encompasses one large city that has slowly engulfed other, smaller ones. It is located in the Valley of Mexico which is a large valley in the high plateaus at the center of Mexico, about 2,240 meters above sea-level, surrounded on most sides by volcanoes towering at 4,000 to 5,500 meters above sea-level.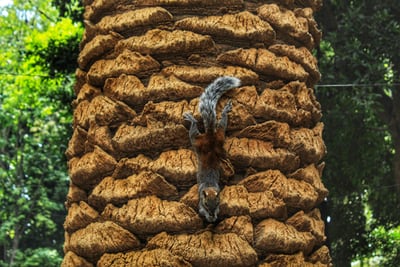 Mexico City soars above the earth at an elevation of almost 8,000 feet. The great basin of Anahuac, also known as the Valley of Mexico, is an ancient lakebed about 60 miles long and 30 miles wide. It is on this vast surface, surrounded by towering mountains on all sides, that the original settlement was established by nomadic, indigenous people in the 14th century. From that modest beginning, the city has grown in every direction to encompass 300 colonias or neighborhoods connected by everything from cobblestone streets and narrow alleyways to eight lane major thoroughfares.



Mexico City is a place of incomparable energy and excitement. It is sprawling and populous in the extreme, yet cosmopolitan and modern. It is the site of a wealth of historical attractions and museums, striking architecture, and world-class performing arts.



The heart of the city is the Zocalo, a large plaza flanked by the Cathedral and the National Palace. This 500-block virtual museum of colonial architecture, was built on ruins of the Aztec capital, Tenochtitlan. The Templo Mayor, one block from the Zocalo, is the foremost relic of that period. Artifacts unearthed at the site are displayed next door in the Museo del Templo Mayor.

The park just west of the Zocalo, Alameda Central, is lined by museums, and the Palacio de Bellas Artes, a performing-arts venue and a must-see for its art-deco interior and elegant dome, is at its northeastern corner. Paseo de la Reforma, the city's stately, elegant boulevard, flanked by modern skyscrapers and hotels, runs along the western edge of the Alameda Central. From there, it travels southwest to Chapultepec Park, the site of several museums and the zoo.

There are many points of interest in other colonias (neighborhoods) southwest of the Historic Center. About halfway between the Historic Center and Chapultepec Park is La Zona Rosa, a commercial neighborhood of restaurants, shops and nightspots. Just south of La Zona Rosa is Condesa, an attractive residential neighborhood popular for shopping, dining and nightlife.

Chapultepec Park is not only the city's largest park, but it's also home to many fine museums, such as the world-renowned Museo Nacional de Antropologia. In the daytime, the park is patrolled by police on horseback who are dressed to resemble charros, traditional Mexican cowboys. North of Chapultepec Park is Polanco, an upscale neighborhood with many fine hotels, restaurants and shops.
Mexico City defines flavor for food and art lovers alike, and you'll find great places to eat everywhere, from taco vendors to upscale restaurants. You'll also find cuisine from every part of the world, especially in Condesa and Polanco.

Those traveling to Mexico City will find symphony orchestras, a national ballet company, a national opera company and numerous theaters offering performances in Spanish. Museums are plentiful and impressive, and most offer free admission on Sundays and are closed on Mondays. Ballet Folklorico's performances of traditional Mexican dance at the Palacio de Bellas Artes are particularly noteworthy. The most colorful attractions are the traditional religious festivals occurring throughout the year.

Mexico City is an exciting combination of Aztec, Spanish colonial and modern art and architecture. Between Alameda Central and the Zocalo are several impressive buildings and museums, including the Palacio de Iturbide, an Italianate baroque palace, Casa de Azulejos (the House of Tiles), the Correo Central (the main post office), the Museo Nacional de Arte, containing Mexican art exhibits, and Museo Franz Mayer which displays religious art and European antiquities.

About 6 miles south of the city center are Coyoacan and San Angel, both with lovely colonial buildings housing museums, galleries, cafes and shops.

The climate in Mexico City is delightful for outdoor recreation: walking, jogging, golf, tennis, paddleboating, when the air-pollution level is not too high. Check the weather section of the local newspapers for pollution levels. If the levels are high, plan to exercise before 8 am or after 6 pm, when the levels are a bit lower.

There are jogging trails in Chapultepec Park and bicycle rentals by the hour in the first section of the park. Most golf and tennis clubs are private, but some hotels offer guest privileges. Many hotels have swimming pools for their guests.

Shopping, sightseeing, culinary delights, sports and recreation, a vibrant nightlife, concerts, theater and fiestas year round: these are the highlights of a vacation in warm and welcoming Mexico City.
Search for your Hotel
Choose your lodging below
Select your Accommodations below.
Hotel Reservations by hotelroomdirectory.com © Copyright 2006
Best Value Hotel Rooms