Wichita, Kansas also known as the Air Capital, is the largest city in the U.S. state of Kansas, as well as a major aircraft manufacturing hub and cultural center. The city is home to five major aircraft manufacturing companies and McConnell Air Force Base. Wichita is located in South Central Kansas on the Arkansas River,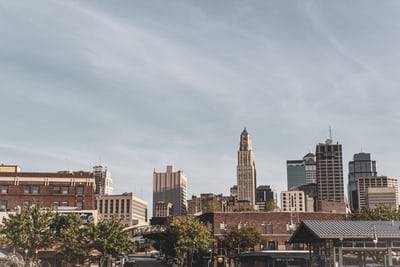 Wichita, the largest metropolitan area in the state contains nearly one-fifth of the state's population. It is located on the banks of the Arkansas River and was first settled in the late 1860's. Wichita has a history of development from its origins as a major trading post along the Chisholm Cattle Trail, to its present status as the largest city in Kansas. Along the way, the cityís residents have enlivened their hometown with a wealth of culture, unique attractions, and entertaining things to do. Wichita welcomes visitors at any season of the year.

A visit to Wichita offers an opportunity to view outstanding museums and galleries, to enjoy the symphony or live theater, to cheer for one of the numerous sports teams, to experience a wide range of dining possibilities, and to shop in local stores. The streets are easy to navigate, and the city is fun to visit for the entire family.

Wichita presents a history lesson in a fascinating and beautiful setting. For example, Botanica, a nature center is filled with colorful plants native to the Kansas prairie. Stroll among hundreds of beautiful butterflies enjoying their own oasis of serenity amid plants that attract and nourish many butterfly species. The Great Plains Nature Center features exhibits interpreting the animals, plants and habitats of the Great Plains of North America. Included are a 2,400 gallon aquarium, a wildlife observatory and nine interactive displays.

The Sedgwick County Zoo is Kansasís most popular tourist attraction with nearly half a million visitors each year. Its collection of over 2,600 animals is grouped geographically, and includes the African Veldt, Asian Steppes, Jungle, South American Pampas, Australian Outback, North American Prairie.
Visitors are rewarded with a Western belt buckle at the completion of a self-guided tour of the Old Cowtown Museum, Mid-America All-Indian Center Museum, Keeper of the Plains Statue, Charles M. Russell Gallery, A Prairie Garden, North American Prairie Exhibit at the zoo, the Chisholm Trail Exhibit , the Buffalo Bill Monument, the Chisholm Trail Marker and Sheplers Western Store.

In addition, Wichita, is home to classic, western and art museums, a remarkable symphony, classic ballet, music theatre, classic comedies and is a popular convention site. Wichita is conveniently accessible by air or interstate highways. It combines the excitement and imagination of a large metropolitan city with clean air, blue skies, friendly people and excellent food.

Be sure to include Wichita in your travel plans; you will enjoy the time spent in this delightful city!
Search for your Hotel
Choose your lodging below
Select your Accommodations below.
Hotel Reservations by hotelroomdirectory.com © Copyright 2006
Best Value Hotel Rooms