The town of Banff is famous for its spectacular setting, but it is more than just a pretty place. As Canada's first incorporated municipality in a national park, Banff is a very special community. The world famous resort town of Banff is located in the centre of Banff National Park, flanked on all sides by Alberta's Rocky Mountains.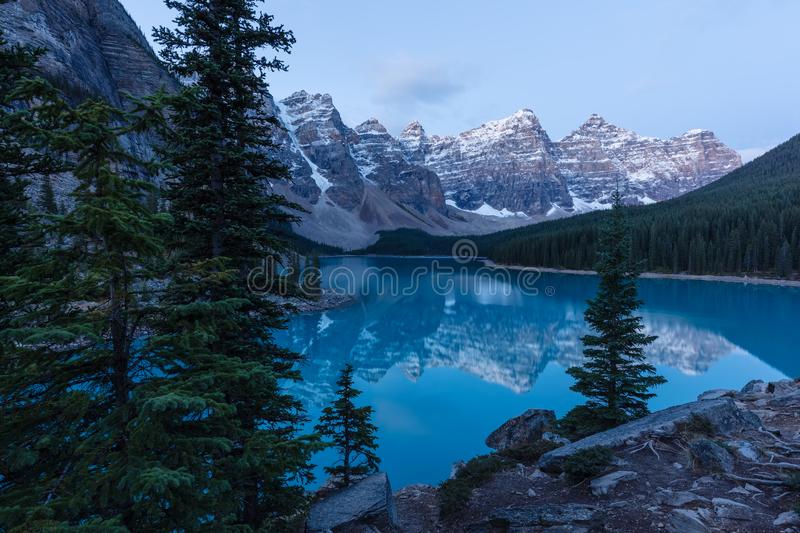 Truly one of the most scenic and breathtaking locations on earth, Banff offers a glimpse of what the world was like thousands of years ago. Located within Banff National Park in Western Canada, in the province of Alberta, this small town of 7000 is alive with activity. Each year, millions of visitors come to Banff to marvel at the emerald waters of Lake Louise, walk among the flower-filled havens at Sunshine Meadows, and drive beneath the towering jagged peaks lining the Icefields Parkway. While the park engages its visitors with snow-capped peaks, glistening glaciers and sweeping vistas, visitors can enjoy all the comforts of home in the town of Banff and its neighbor, Lake Louise, or step out into the wilderness to visit the home of some of North America's wildest creatures, including grizzly bears, caribou and wolves.

Banff is accessible by way of a picturesque 90-minute drive on the all-weather, four lane Trans-Canada Highway 1 from Calgary. There is no need to worry about what to wear when you get there, as casual dress is the norm. In summer, bring a raincoat, warm sweater, hat, sturdy shoes, sunscreen and sunglasses. In spring, summer and fall, a light coat or warm jacket may be required, particularly at higher altitudes. In winter, a heavy coat, winter boots, hat, gloves or mittens and warm clothing are essential. Sunscreen is essential in any season. With four very distinct seasons, there is something to see and do whenever your plans bring you to the area. Daytime high average temperatures range from -7C (19F) in January to +9C (49F) in April and provide generally favorable ski conditions throughout the season. A relatively dry climate is responsible for the unbeatable Rocky Mountain powder snow. Keep in mind, the warm Chinook winds can often bring spring-like temperatures, even in mid-winter.

As part of Banff National Park, the city of Banff is rich in historical sites, museums, great food to enjoy and numerous other things to do, but it is the scenery that brings visitors back time and again. Banff National Park is the birthplace of Canada's national park system and is alive with a landscape rich in wildlife and history. No two views are the same, and each creates its own individual memory.

For a great view of the city, be sure to take a ride on the Banff Gondola. Its motto is: of "see more mountains in a moment than most see in a lifetime". This 8-minute ride transports visitors to outstanding views from 7,486 feet above sea level.

Another must see attraction is the Columbia Icefield. While only accessible from spring until mid-fall, this massive field of ancient ice covers 125 square miles and reaches depths estimated at 1299 feet. Straddling the Continental Divide, the Icefield feeds three of the continents major river systems: the Columbia, Mackenzie and Saskatchewan. Meltwaters from the Icefield flow to three different oceans: the Pacific, the Arctic and the Atlantic. Called a hydrological apex, it is one of only two in the world that feeds three oceans. It is truly an unforgettable adventure.
For a little indoor activity, try Canada Place. Located in town, the interactive exhibit on the promenade level captures the attention of everyone.

There you can enjoy touch screens, real birch bark canoes, open secret doors, and experience actual recording studios.

To relax those tired muscles after a hard day of sightseeing, consider a visit to Banff Upper Hot Springs. It has all the amenities of a modern facility, featured in a splendid, historic spa and bath house.

Whatever the reason and whatever the season, this truly remarkable, picturesque, quaint, exhilarating, town has something for everyone. You won't want to forget your camera for a personal adventure with nature.
Search for your Hotel
Choose your lodging below
Select your Accommodations below.
Hotel Reservations by hotelroomdirectory.com © Copyright 2006
Best Value Hotel Rooms